PRODUCT UPDATES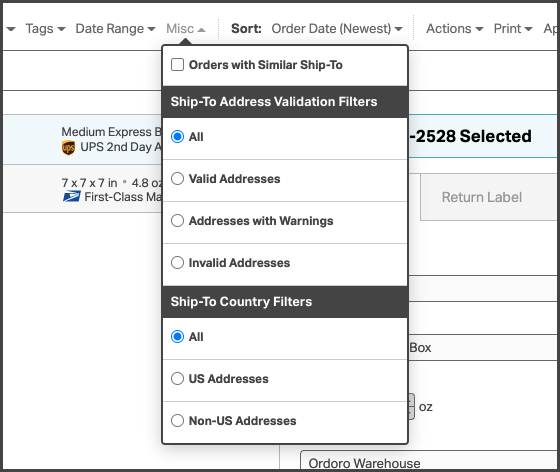 Address Filters for Orders (beta)
In the "Misc" filter dropdown on the Orders page, you can now filter by address validation status as well as ship-to country. This feature is currently in beta and will land in your account in the next few weeks. If you'd like it sooner, reply to this email and let us know!
Learn more →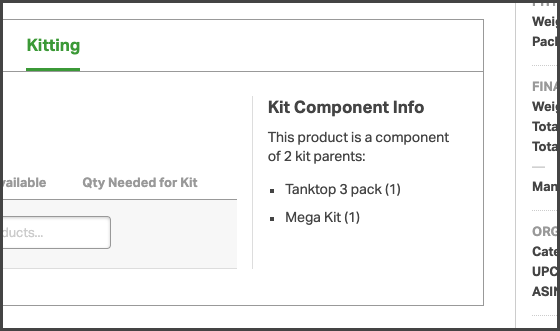 Kit Parents Listed on the Product Detail Page
In the "Kitting" tab for products that are kit components, we now list all kit parents that said component belongs to.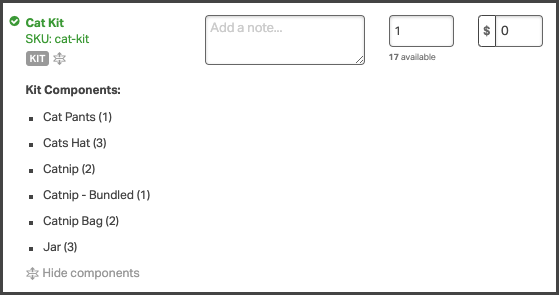 Kit Components Shown on the Order Detail Page
For orders that contain kits, we've added the ability for you to expand and view all of the components for that kit on the Order Detail page.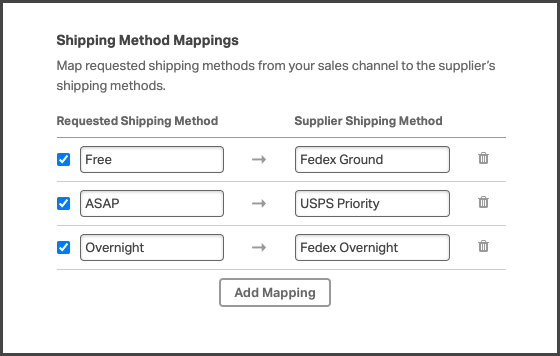 Map Requested Shipping Methods to Supplier Shipping Methods
In Supplier Settings, mappings can be created for requested shipping methods coming from imported orders to shipping methods actually used by the supplier.
Product Tags in Product Exports
By popular demand, we've added a "Tags" column to Product CSV exports.
Learn more →
Archive Carrier Accounts
All non-USPS carrier accounts can now be archived in Shipper/Carrier Settings.
Specify Custom Shipping Carriers
When tracking information is being entered either manually or via CSV import, you can now add a custom value for the name of the carrier.
Set Cost Center for UPS Mail Innovations Labels
Default cost centers for UPS Mail Innovations shipments can now be configured in Settings for UPS accounts. These defaults can also be overridden in the label panel on the Orders page.
Learn more →
Set Time Zone in Export Order Modal
When creating a CSV export for orders, you can now set the time zone for the date/time column in the report. By default, they will be set to your computer's time zone.
Data Import for Purchase Orders
You can now upload CSVs with PO information via the Data Import section of Ordoro.