Think Outside One Box
Don't limit yourself to fulfilling one package at a time. Use a shiny new feature we've just packed into the app: Multi-Package Labels! To sum it up, we've divided the amount of steps required to process shipments containing multiple packages.
Here's how it all works — let's say you've got a customer that ordered three items, each of which requires a different box. When fulfilling in the app, you can now add those individual packages in one go, adjust dimensions accordingly, and generate labels for each all at once.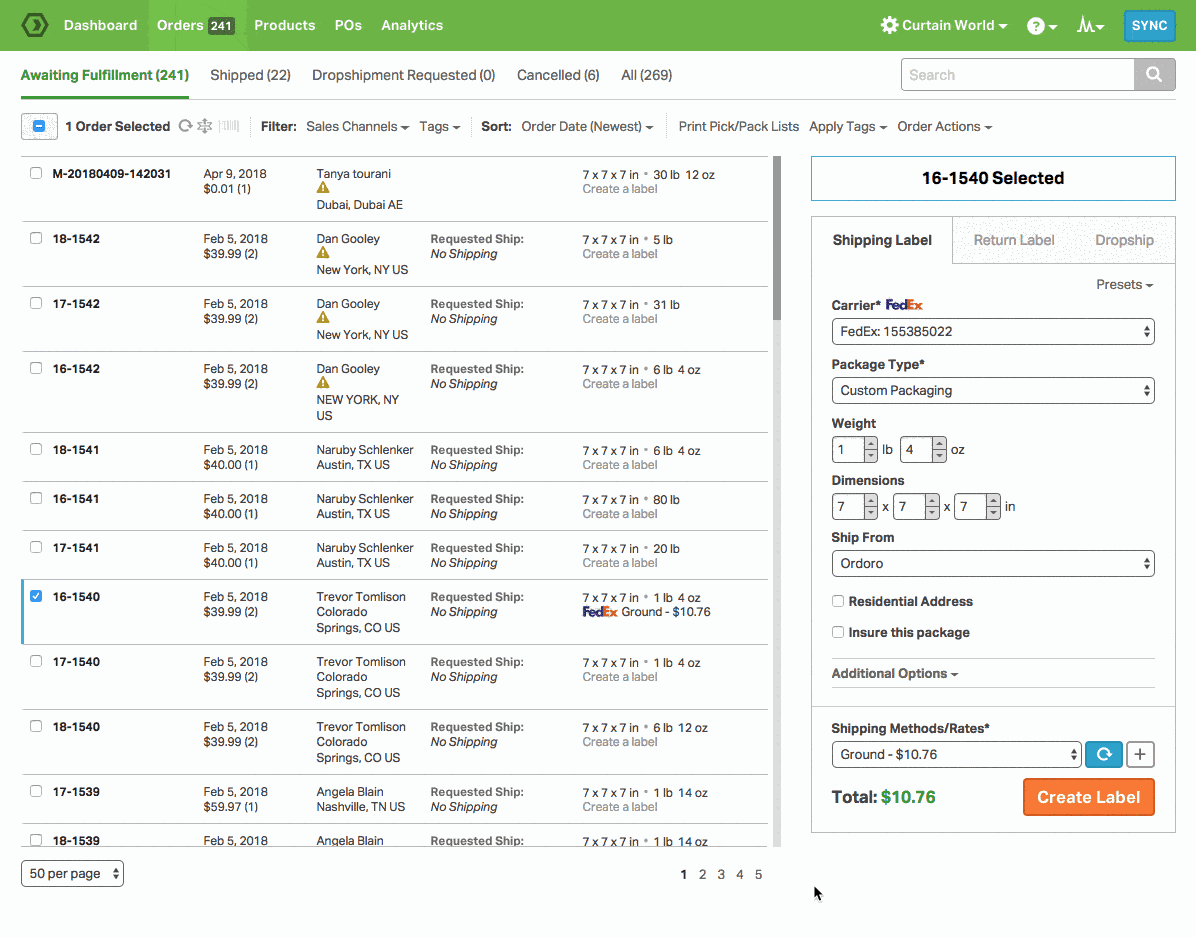 Every package, with its own unique shipping label and tracking number, will be tied to a master tracking number that keeps tabs on the customer's overall order. That's also the number will be relayed back to your sales channels and customers.
The Multi-Package Labels feature is available to all Ordoro 3 users and is compatible only with UPS and FedEx. For additional info, get your peepers on our support article.